How to apply
Interview process
All applications must be made through Department for Education's 'Apply for Teacher Training'.
Applications open in October each year. Applications are dealt with on a first-come, first-served basis.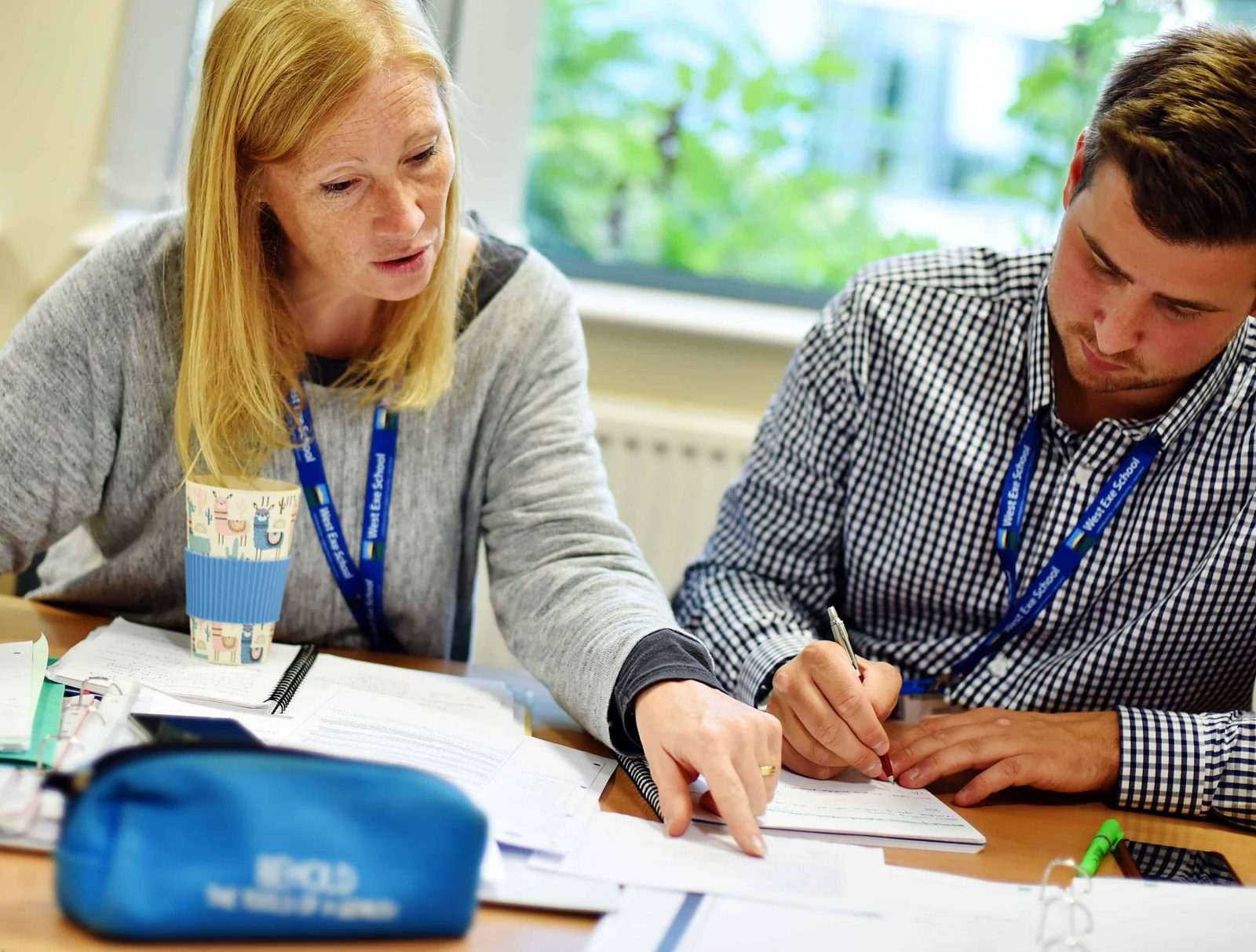 Stages
Stage 1: Getting Ready to Apply
Check you meet the minimum requirements:
GCSE Maths and English: Grade 4 or above. Ensure you have your certificates.
Degree: Honours 2:2 or above: Ensure you have your certificate and transcript. For undergraduates your referees need to stipulate the class of degree you are working at/will gain.
SWTT may consider candidates with a degree in a subject that is not directly relevant to the subject they are applying to train to teach in. However, in those instances, candidates should have good A Levels or another relevant qualification or experience.
Although it's not a specific requirement, some school experience could prove valuable to you and your application.
This role requires the ability to fulfil all spoken aspects of the role with confidence and fluency in English.
If you do not hold a Grade 4 or higher in GCSE Maths or English before applying you will need to enrol on a course to gain these qualifications, or take an equivalency test at equivalencytesting.com.
Where qualifications have been achieved abroad please contact UK NARIC and obtain a comparison statement to prove that they are the equivalent of UK qualifications at naric.org.uk.
Stage 2: Apply Online
Complete the Department for Education 'Apply for Teacher Training' application form and arrange for your referees to complete their reference as soon as possible. Any offer made by SWTT will be made on condition of the provision of suitable references.
Use the codes below when you apply, remembering to add Location Code W if you are applying specifically for our Torbay Area Hub and Code Y if you are applying to train at Lipson Co-operative Academy:
| Secondary Subject | SWTT (S66) | Exeter Consortium (1QX) |
| --- | --- | --- |
| Art & Design | 3BCZ | – |
| Computing | 2DY2 | 2FF3 |
| Dance | 3BD2 | – |
| Design & Technology | W9X1 | 2FFK |
| Drama | 35KC | – |
| English | 2Q8N | 332L |
| Geography | 2Q8P | 2FFM |
| Mathematics | 2Q8M | 332X |
| Modern Languages: French | R1X1 | 2BLJ |
| Physical Education | 3398 | 332Q |
| Science: Biology | CX11 | 2TXK |
| Science: Chemistry | F2X1 | 2BL5 |
| Science: Physics | F3X2 | 2BLD |
| Religious Education | 3BD4 | – |
| Primary | SWTT (S66) | Exeter Consortium (1QX) |
| --- | --- | --- |
| Primary (3-7yrs) | Y724 | 2TXN |
| Primary (5-11yrs) | W129 | 2BKV |
Stage 3: Selection Day
In order to make Interview accessible to applicants from a wide locality, SWTT Interviews are conducted online. Once shortlisted, applicants will be invited to an online interview that will involve:
a short presentation – how would you teach an aspect of your subject to a group of children?
a subject knowledge assessment – how familiar are you with the content of the current school curriculum in your subject?
a PGCE readiness task assessing your ability to read and write at Masters Level
a panel interview with the SCITT Lead and the Course Tutor for your subject.
Interviews take around 2 hours and candidates are given 5-7 days notice to allow them time to prepare.
Please download and read our Trainee Role Description and Person Specification
South West Teacher Training is committed to safeguarding and promoting the welfare of children and young people, and it expects all applicants and volunteers to share this commitment and operate in accordance with the Safeguarding and Child Protection Policy. All successful applicants will be subject to a full Disclosure and Barring Service check before beginning the course. All successful applicants will also undergo a health check to ensure they are fit to train to teach, as a condition of any offer made.
EQUITY, DIVERSITY AND INCLUSION STATEMENT
At SWTT we believe that everyone stands to benefit when we embrace and value the diversity of thoughts, ideas and ways of working. We aim to recruit people from different backgrounds, experiences and identities to strengthen the quality of the teacher workforce. Equity, Diversity and Inclusion lie at the core of our teacher training programme and underpin all areas of our commitment. It helps our trainees to grow and learn, enables them to realise their potential, improves decision-making, boosts engagement and innovation, and enables us to better meet the needs of our diverse community. Currently SWTT is embedding its approaches to meeting our Public Sector Equality Duty and we are working with stakeholders to ensure our approaches fully reflect the needs of our community.